~ truE tOmOdaChi ~
Dec 21, 2008 @ 5:23 PM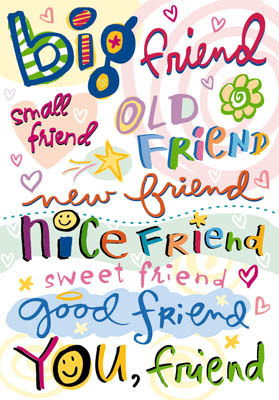 MyNiceSpace.com
a true friend... is hard to find and hard 2 be one....
we have many friends ... demo r they true friends ??
true friends r the ones who always hv ur back...
care 4 u... n always be there 4 u when u need them..
friends add colour 2 ur life....

i love my friends n always feel that i'm lucky 2 hv met them in this world...
without them... maybe my life would be duller than ever...
So... love ur friends n really appreciate them...
Eventhough its hard 2 be a true tomodachi..
minna!! hOntou ni arigatOu 4 being my tomodachi all this time...
n hOntOu ni gOmen if i've ever hurt u guys n gals in anyway...
nakama ga soba ni iru kara nani mo kowaii ku nai...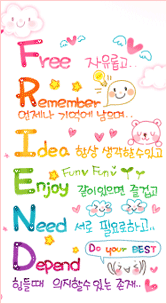 MyNiceSpace.com